All trees paid for by you, our lifetime balance donors, have been planted and are growing. TROFACO were in Uganda from late July until August 10, inspecting the plantings and working to obtain photo documentation. TROFACO is currently busy posting all the images on the website. I have asked Steffen Johnsen from TROFACO to give us an update on the process and what is happening now:
'Since Grow For It visited Uganda, CIDI has completed the plantings. They have also taken 'after' pictures in most places. We visited the plant sites, shot the missing pictures and inspected the trees 'in person', and I am happy to report that all is fine. We work full force on uploading pictures, keying in how many trees of what kind are planted in the different planting sites etc. Then we have to pair pictures, trees and Grow For It batch numbers so you can find your trees. We expect to be finished by mid-September. Then Grow For It must approve the documentation so that the next installment can be paid out. The documentation work takes some time as our current IT system is far from doing things automatically. That is why we have also ordered a new one and are currently developing it. The new system must be able to keep up with our growth. Because you have been so good at ordering a lot of trees, our current workflow is overwhelmed! We have even planted more than you (and others) have ordered, so there are trees 'in stock' if you want one hectare more.
During our visit we also had to determine a site where our latest customer, the trucking company ANCOTRANS, can start planting. Here is a picture from our drone.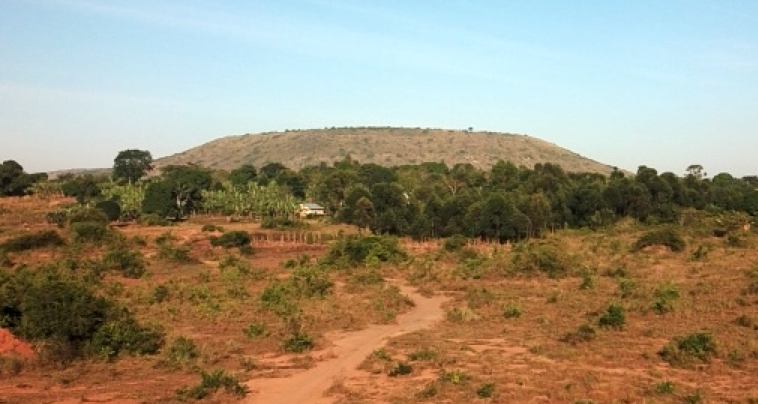 With the help of CIDI we also located an even larger site to use for future plantings. As can be seen on the photo, the hilly area is largely bare ground. Trees along the road has been cut down and cattle has been allowed free roaming and grazing, and as we know, cows eat sapling trees . With the new deal struck between TroFaCo, CIDI and the kingdom of Buganda, these practices will be stopped.
You will hear more soon! You are welcome to get in touch at info@trofaco.org.
A couple of more photos. One of Eduard from CIDI's local office in Rakai, counting new trees in Minziiro Hills, August 2019.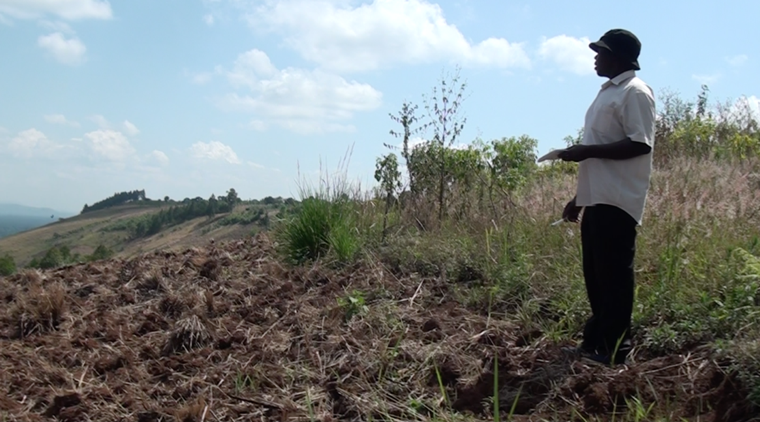 As well as one from the forest you have to pass through on the way to Minziiro Hills, where your trees are planted. No easy passage when it rains 🙂
Best wishes
Steffen Johnsen
TROFACO