The unpleasant facts about CO₂
Even considering the most optimistic scenarios for phase-out of fossil fuels, we have to admit that for still many years billions of tons of CO₂ will be pumped out into the Earth's atmosphere – which we cannot afford in the Earth system's "climate budget". Instead of emitting more than 30 billion tons of CO₂ each year, humanity should be busy removing CO₂ from the atmosphere.
GROW|FOR|IT is a citizen based initiative focusing on purifying the atmosphere of CO₂. Our method is simple and efficient: we plant trees. If you plant the right tree variety on an appropriate location, you get an efficient CO₂ cleaner that is working away for the climate for the next 70 to 100 years.
That is something that has an effect in the battle against the aggravated greenhouse effect, and that is also the core of our voluntary work: organizing reforestation on behalf of both individuals and companies or associations.
Zero your CO₂ footprint for life by planting trees
Cleaning up Earth's atmosphere
Trees in good growth encapsulates CO₂, right out of the air. It's simple: if you plant trees, you are cleaning up Earth's atmosphere. This is what drives us in GROW|FOR|IT. We organize sustainable afforestation for people, companies and organizations who wish to contribute meaningfully to the fight against climate change.
Become one of those who do something about it
Support our work on afforestation by becoming a member of GROW|FOR|IT. A one year membership costs 50 kroner (10 USD/Euro) and is an invaluable statement of support and a helping hand towards our voluntary work. Companies can subscribe for an annual membership fee of 500 kroner (80 USD/70 Euro). Click here to become a member.
This is how much it costs
Sign up for our 250 kroner (40 USD/35 Euro) GO-FOR-IT! membership, and we will ensure that you can consider yourself carbon neutral for one year. The calculation is based on the average yearly per capita emmission for Denmark. 50 kroner (10 USD/Euro) covers your annual membership, the rest goes to tree planting. Of course, our GO-FOR-IT! membership is a great idea for a gift. Click here to donate.
Neutralize your carbon footprint for life
The price of balancing a full life's worth of CO₂ emissions by means of afforestation is 1000 Euro. An amount only the few can afford to spend. However, we think it's important to put a price tag on what it will cost for a person in Denmark once and for all to balance out her entire life's carbon footprint. If we receive a donation of this size, we will plant trees with a life span of at least 70 years and enough of them to annually remove more CO₂ from the atmosphere than the current average Danish per capita emmssion.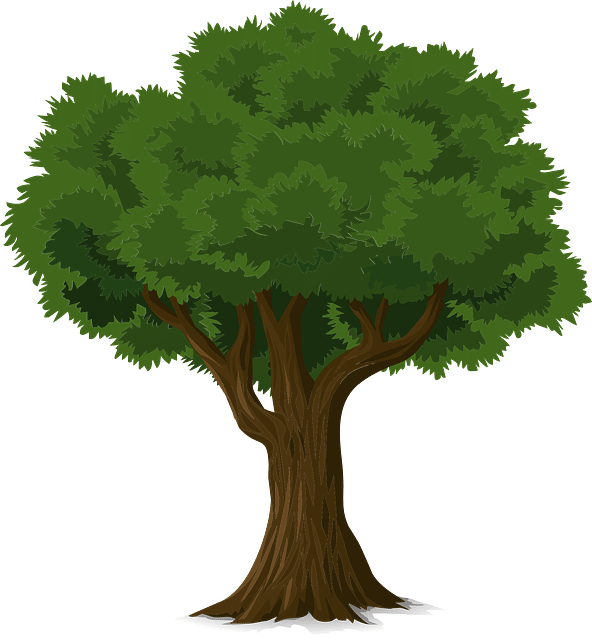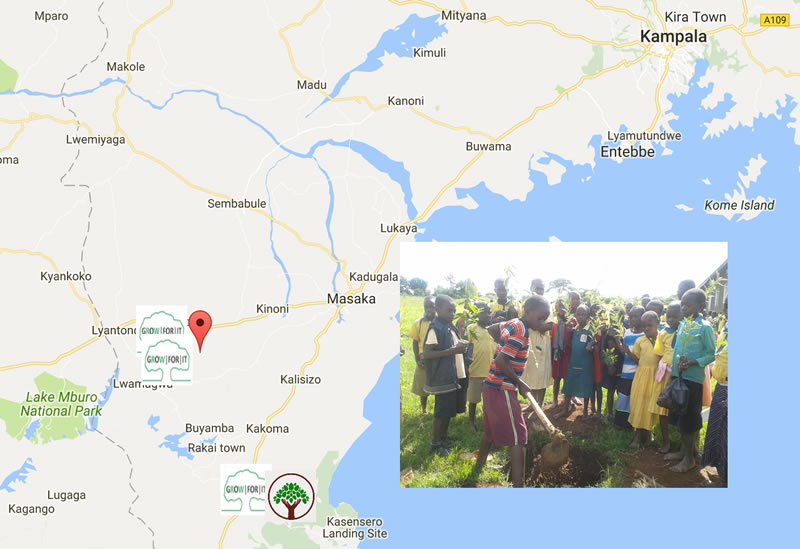 Google Maps visual proof
GROW|FOR|IT organize tree planting and reforestation in Denmark and abroad. We offer direct visual proof of tree planting over the Internet using a unique plugin for Google Maps.
The plugin is developed by our Danish partner TroFaCo.
Trofaco offers sustainable tree planting in Uganda and Vietnam as well as other areas of the world.
Become a member of our association
An individual or family membership costs only 50 DKK (10 USD/Euro) per year, and beyond all doubt: It is a significant contribution to our voluntary work.
You could also consider giving a membership as a gift.
And you can become a "GO-FOR-IT!-member". It costs 250 DKK (40 USD/35 Euro) per year, of which 200 DKK are used for a donation to reforestation, and 50 DKK (10 USD/Euro) go to administration.
A company membership costs 500 DKK (80 USD/70 Euro) per year.
Click here to become a member. It takes less than three minutes.
Zero your CO₂ footprint for life
Donate 1000 Euros to reforestation. Send a mail to growforit.dk@gmail.com and express your wish to kick off reforestation. We will then contact you and give you some details about the current options.
This is what you get when you balance your CO₂ emission:
For each hectare of sponsored reforestation you will receive a certificate saying that now you have balanced the yearly CO₂ emission of one person.
Cleaner conscience – you have now bought CO₂ balancing for life
Photo documentation including GPS coordinates and time stamp on a map on the GROW|FOR|IT website.
Your logo – if you are an organization – will be visible on a map on the GROW|FOR|IT website.
Tax reduction for your CO₂ balancing (only applies to Danish taxpayers, other national exemptions may apply in other countries).
Subscribe to our mailling list
Follow our work. Subscribe and you will receive a notification, when new posts are added to the homepage. Additionally, we send out a small number of emails to members. Unsubscribe from the list at any time:

Like us on Facebook
Care to help GROW|FOR|IT reach an audience on social media? Like our Facebook page 🙂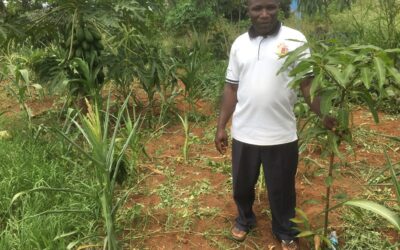 af Jens Schiersing Thomsen | 13. juni 2019 Skribenten kan personligt bekræfte, at vores samarbejdspartnere er i fuld gang med at plante alle vores træer i Uganda. Fra den 2. til den 14. maj var jeg på en 'ferietur med formål' til Uganda. Formålet med turen var ved...
read more
Why we invite to concrete action
The chart below underscores the need for action. The numbers are estimates, for sure, but there is no doubt that the window for averting dangerous warming levels is closing faster than society at large would like to believe. For us, the chart also underscores the value of any kind of action that not only reduces emissions, but actively removes CO₂ from the atmosphere.
It is our hope that you and maybe someone you know will join us in concrete personal action for Earth´s climate.